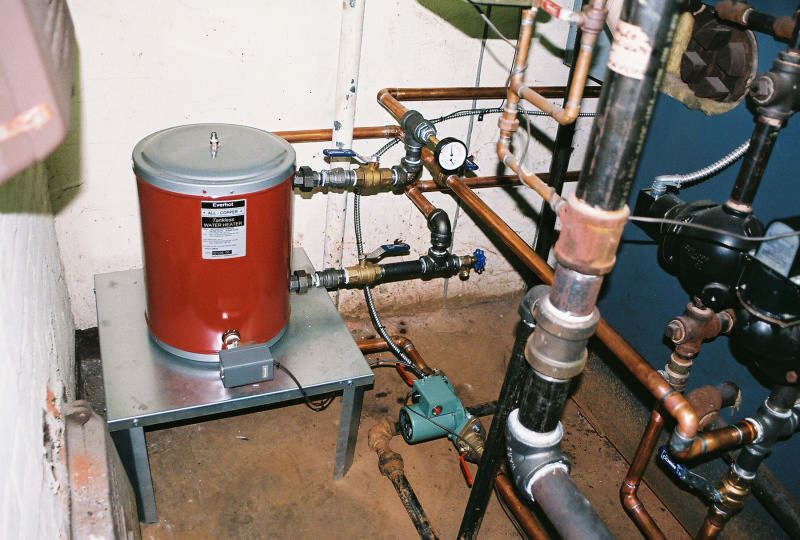 Many times people want to add an addition to their house, or simply do some remodeling in the house whereby they want hot water heat. The problem is they have a steam boiler currently heating the house. They want to know what to do. Well, easy!
We could either put in a dedicated water boiler, or we can take a zone of water off the steam boiler. Yes, this can be done.
This is one example, and its the way we prefer to do it
. We think its best to have a heat exchanger tank mounted by the steam boiler and transfer heat to ''clean'' water that then circulates up to the new zone. It just seems better in our minds to circulate cleaner water thru the pipes than to circulate nasty dirty steam boiler water thru copper or plastic tubing. Liquid sandpaper is the picture we see in our minds eye when pumping gritty steam boiler water through the house. So we usually use a heat exchanger tank to keep the water to the new zone clean.
That's the red tank in the pictures
. But the bottom line is that just because you have a steam boiler doesn't mean that you can't have that radiant floor heating system in your kitchen or master bath. You can!